"With great power comes GREATER responsibility"
First of all, a shout out to my friend Kyle for putting this figure together! He created one awesome Spidey!
Now that I had the perfect Spidey base to work with, the only thing left to do was put my own magic on it. :D Kyle used parts from MU and SHS Spidey and it worked well I might say. I sculpted a new logo on the chest and also a new one on the back because I wanted my version of Spidey to be much more slick (Less round if ya' know what I mean).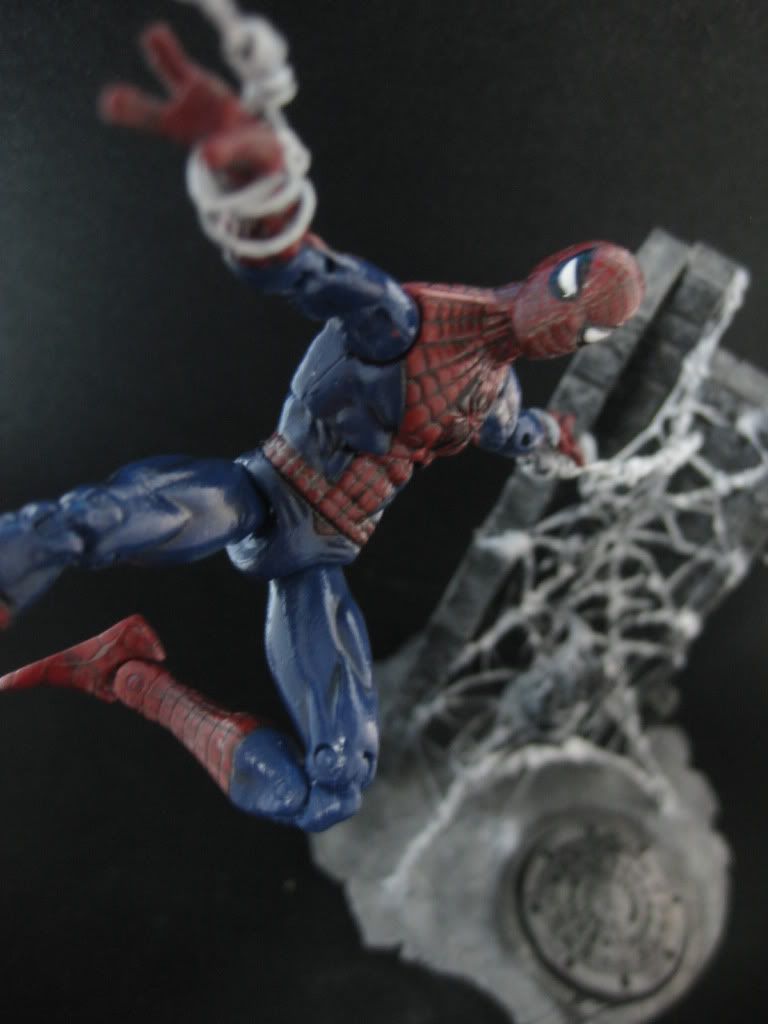 The chest logo was inspired by the Iron Spider logo. I just had to miniaturize it and put my own touches to it.I painted the weblines on his body with the paint n' wipe technique.
The web on the base was made with craft wire and hot glue, then drybrushed for effect.
The other web lines were made from craft wire only and then also drybrushed.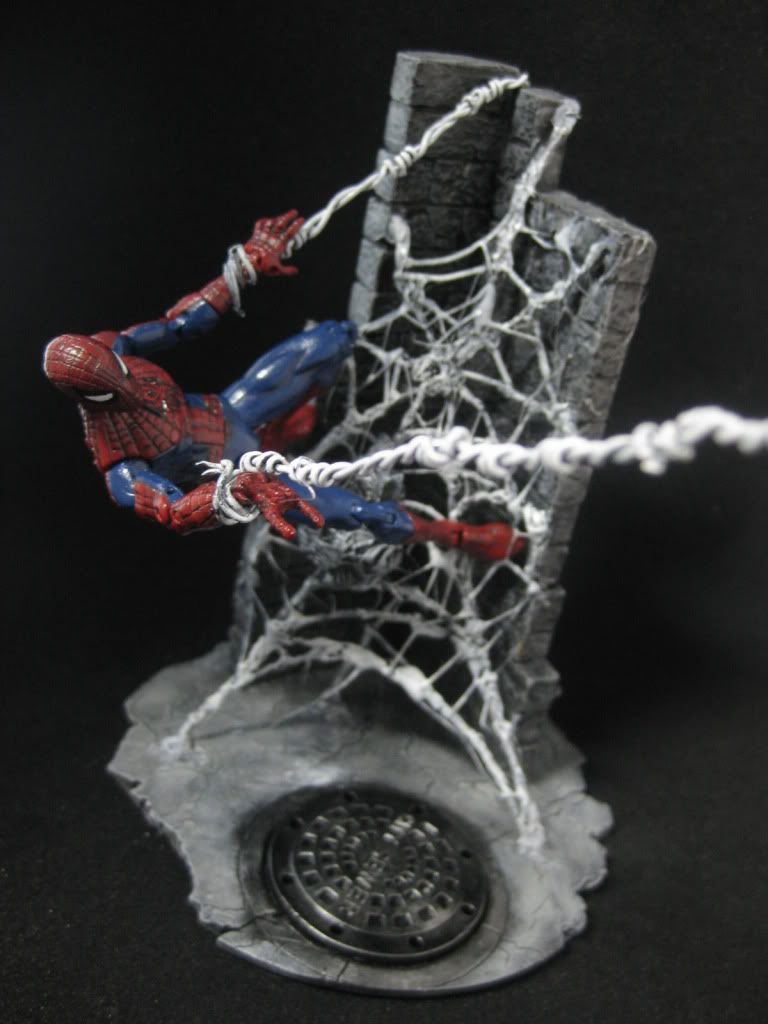 I went with the smaller eye look for Spidey as I wanted this version to be a slick and more serious Peter Parker.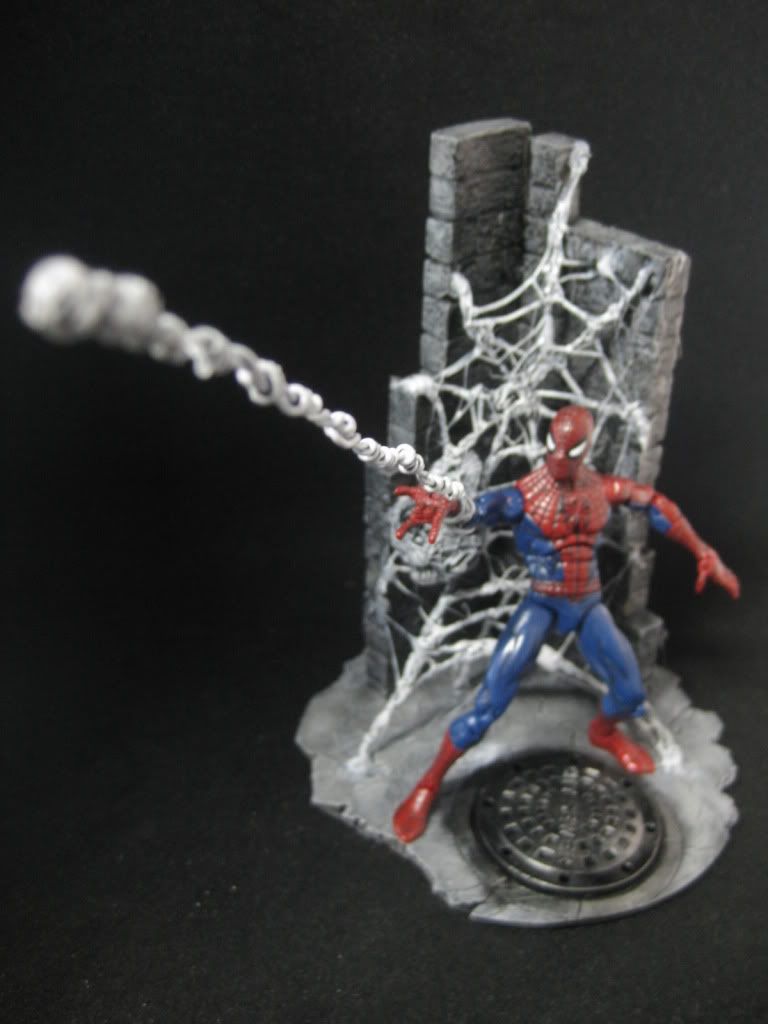 The back logo was inspired to look like a real spider silhouette :)
"My Spider-sens is tingling!"
The backpack was form the MU House of M Spidey and was repainted. I decided not to recolor the camera, clothes and shoe because I only wanted Spidey to be the one standing out in the pictures.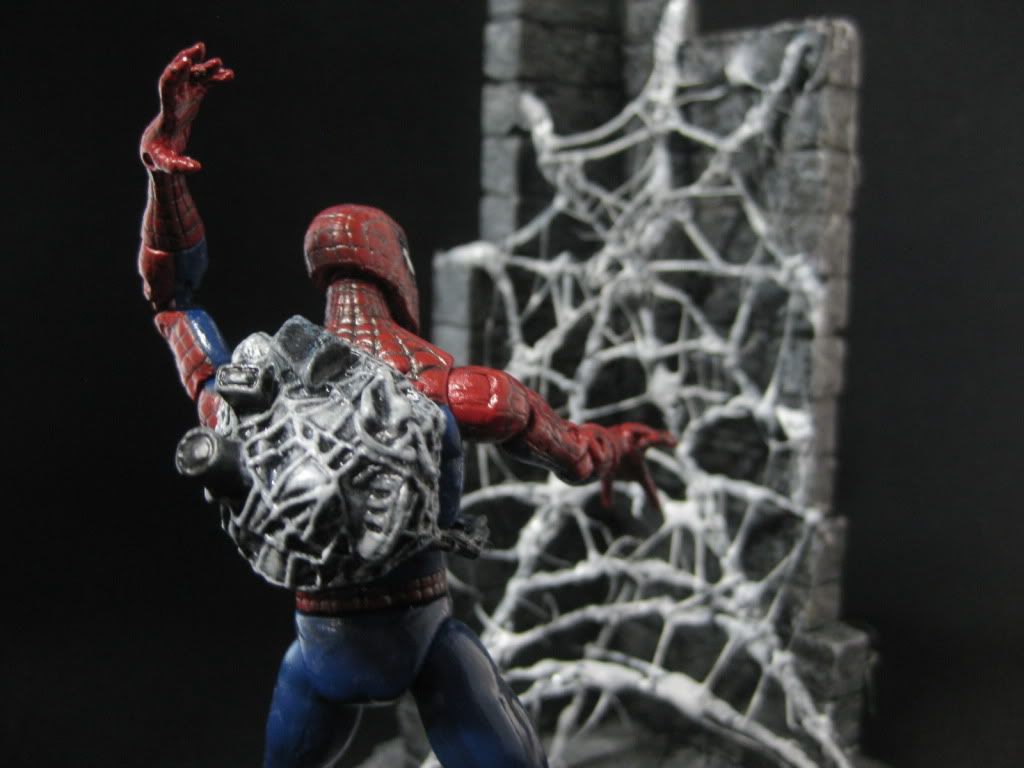 The base was made from Dragon quest stand with Plaster of Paris, craft wire and hot glue! whew! I think the base was the hardest part of this custom rather than the figure. The manhole cover is removable and I was suppose to make a web attachment to make it look like Spidey is gonna throw it but I decided against it as I though that would've been going overboard.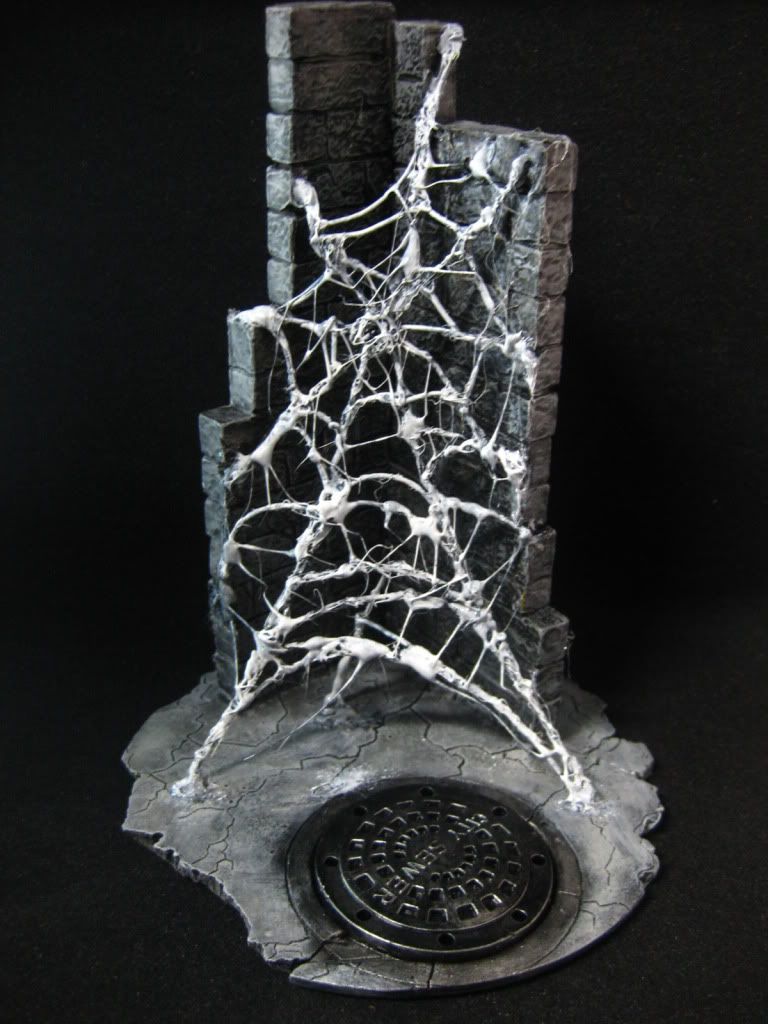 That's it, more customs to come next time! This has been your friendly neighborhood Spider-man!